Since the rise of bloggers like Zoella, Huda Kattan and Manny Mua, anyone can become a savvy makeup artist in their own home. However, what does it require to rise to this fame and maintain a career in the beauty industry?
Our friends at Beauty Flash put together a detailed guide on the different paths you can take within the beauty industry, ranging from a cosmetic chemist to a makeup artist, listing everything you need to know to get your foot in the door.

Magazine journalists are responsible for researching, writing and publishing stories across magazine publications. They are up to date on current news trends, will report on breaking news stories and will have to have a keen interest in the topics they are covering. Journalists who specialise in Fashion and Beauty will also be required to provide product reviews, attend industry events and comment on new runway trends.
Average Salary: Anywhere between $22,000 to $28,000 for entry-level/starting salary which increases with progression. The median salary for reporters is around $36,360 for reporters and correspondents.
This also differs on a freelance basis, where you secure a fee based on the length of the article.
Bear in mind, many publications will hire unpaid interns before offering a position.
Working hours: Your working hours will be very dependent on copy deadlines which can often fall within antisocial hours.
Entry requirements: In most circumstances applicants will have a degree. However, do not be discouraged if you don't meet these requirements. There have been many scenarios where journalists have secured positions from gaining experience and working their way up.
Skills required:
Must be highly creative and passionate about writing
Able to demonstrate excellent writing skills, grammar and punctuation
You are proactive and a go-getter- it's not just about what you know, but who you know
Ability to research and generate ideas for potential stories
Able to work well individually and as a team
Love writing and digitally savvy
Typical day to day tasks may include:
Pitching, researching and writing beauty content
Attending industry and press events
Liaising with the fashion and creative teams to organise and schedule shoots
Schedule and plan new content for the beauty team and contributing writers
Researching and reporting on new beauty trends/products
Useful qualifications/skills to have:
Fashion journalism degree
A portfolio or webpage showcasing your work.
Previous interning experience
Further reading:
http://www.nctj.com/Training-Courses
https://study.com/articles/Magazine_Journalist_Job_Description_Duties_and_Requirements.html
https://fashionista.com/2016/05/how-to-be-a-beauty-editor
Recruitment sites:
http://www.journalismjobs.com/index.php
Who to follow:
@AlexSteinherr              @bridgetmarch                   @lisaniven11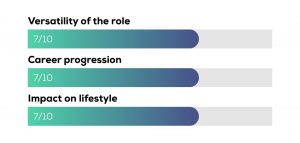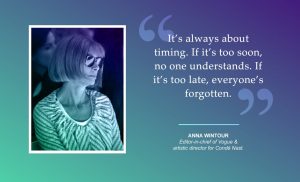 A beauty therapist is the next step up from a Beautician. Beauty therapists provide a range of treatments ranging from face and body to aromatherapy, hydrotherapy, reflexology, massage and more. You are not just limited to working in a salon, there are a variety of work opportunities in a range of environments including; tourist destination spa's, day spa's, hotels, cruise ships or visiting people's homes.
Average Salary: $18,869 or $10 an hour
Working hours: 37-40 hours per week
Entry Requirements: You will need to have a Beauty Therapy licence
Typical day to day tasks may include:
Non-surgical skin treatments including facials
Eyebrow shaping
Eyelash colouring
Tanning services
Electro-therapy treatments
Waxing
Giving advice on makeup products
Skills Required:
Communication skills: these are key, alongside a warm and welcoming manner. You will need to be able to make clients feel welcome and relaxed, as well as being able to effectively communicate the procedures to clients
Sales skills: your role may require you to demonstrate strong sales skills. You may have the opportunity to boost your earnings by getting commission on selling salon products
Organisational skills and business awareness: if you are self-employed these are key in securing your success as your responsibilities will go beyond the beauty career path
Useful qualifications/skills to have:
Recruitment sites:
http://www.hair2beautyjobsource.com
https://www.hairandbeautyjobs.com
Extra reading:
http://www.urbanbeauty.co.za/uncategorized/a-day-in-the-life-of-a-beauty-therapist/
https://www.training.com.au/ed/day-life-beauty-therapist/
https://neuvoo.com/salary/Beauty-Therapist-salary
http://beautynight.org/
Who to follow: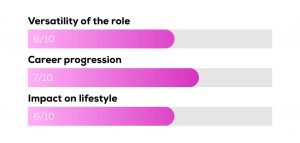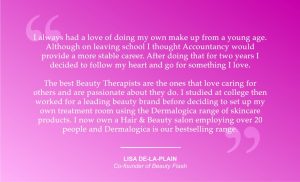 Beauty consultants assist customers in making the right choices in skin and beauty products and aid them in how they can make the most of their appearance. Whilst having relevant qualifications are beneficial to the role, many employers will accept entry-level applicants, or those who are able to demonstrate good creative and sales skills.
Salary: $11.84 per hour with potential for commission depending on role
Online beauty consultant: $23,000 to $38,000
Hours: 37 to 40 hours per week
Entry Requirements: there are no specific entry requirements
Typical day to day tasks may include:
Recommending products to customers and offering advice on beauty and skincare tailored to each individual customer
You may be required to give facials and makeovers
Monitor stock levels and conduct stock replenishment.
Meeting sales KPIs
Desirable requirements may include:
Beauty therapy training/diploma or some sort of qualification in retail, sales or customer service
You have a good knowledge base on makeup and beauty products
You take pride in your appearance and have an interest in the beauty industry
You can demonstrate excellent communication skills to build rapport customers
Strong Organizational skills
Goal driven
Useful qualifications to have:
Recruitment sites:
http://www.hair2beautyjobsource.com
https://www.hairandbeautyjobs.com
Extra reading:
https://www.shmoop.com/careers/beautician-cosmetologist/typical-day.html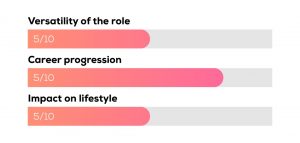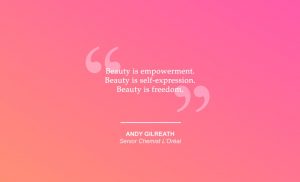 Makeup artists work in a variety of environments ranging from theatre, film and tv sets to weddings and runway events. Skills and salary can significantly vary depending on each setting. There are opportunities to specialise in quite niche industries like fitting prosthetics or makeup for special effects.
Salary: Varies depending on contracts and experience
Average salary per hour: $32.31
Working Hours: Irregular working hours. You will likely have to be available on weekends and work unsociable hours.
Qualifications:
A qualification in Media Makeup or some sort of beauty certification is often required
Required Skills:
High school diploma
Creative flair as well as being able to work to requested designs
Excellent communication skills
Basic sketching skills are beneficial
Have great artistic skills. You often have to adapt to the different working environments and jobs e.g. movie makeup vs. wedding makeup
Ability to work under pressure in a fast-paced environment (particularly fashion and film)
A good eye for detail and precision
Good communication skills, particularly when liaising with designers and film producers
Helpful to have:
Previous makeup artistry or cosmetic sales experience
A pre-prepared portfolio of looks you have styled and put together
Happy to work antisocial hours
Recruitment sites:
http://www.esteelauder.jobs/estee/
https://m.maccosmetics.com/employment
Who to follow:
@pixiwoo                                       @ctilburymakeup                             @hudabeauty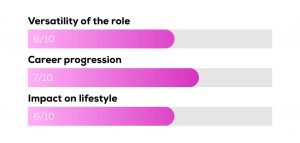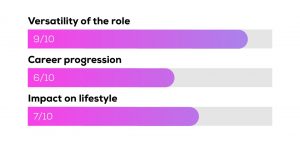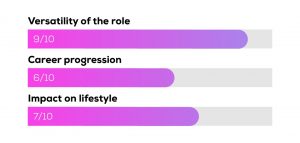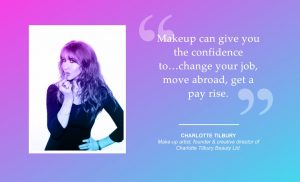 Working as a social media assistant is more than just taking a picture and posting it on Instagram. It requires a lot of data management, strategy, content creation, brand management and knowledge of how to manage a social media crisis. Social media is a platform to express your brands voice and directly communicate with your loyal brand following.
Average Salary: $30,500
However, this can vary significantly. Bloggers can be paid thousands of dollars for product placement articles, whilst inhouse assistants can be paid hourly.
Hours: These vary completely. Social media never sleeps, so this can require many unsociable hours, however now there are tools that can help schedule posts in advance.
Qualifications: a degree in marketing, journalism or other relevant fields.
Required skills:
Excellent communication skills
Good writing skills, grammar and spelling
Good attention to detail
Social media savvy
A socialite who has a Passion for all things fashion and beauty
Good networking skills
Typical day to day roles may include;
Ensuring maximum brand exposure across all social media platforms and beauty blogs
Manage and coordinate content plans for clients
Keep up to date with social media trends
Manage the day to day running of social media campaigns
Collaborate with bloggers and influencers
Analyse your competitor's activity and any other social media influencers/channels
Create a social media strategy
Producing exciting and engaging beauty content
Desirable skills:
Good photography skills
Tech savvy and has experience using photoshop/Illustrate/InDesign/Premier Pro/After Effects
Experience using Analytics
Ability to interpret data and create social media strategies from this data
Recruitment sites:
http://www.journalismjobs.com/index.php
https://www.getthegloss.com/listing/jobs?offset=30
Extra reading:
http://www.thebeautygirl.com/beauty/day-life-beauty-blogger/
https://blog.bufferapp.com/social-media-manager-checklist
Who to follow:
@Zoella                                     @briansolis                        @makeupbymario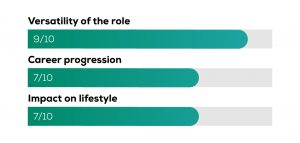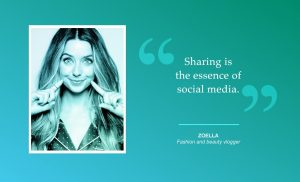 As a cosmetic chemist, you combine your scientific brain with your creative flair to create state of the art cosmetic formulas within the beauty industry. Cosmetic scientists explore the effects that raw materials can have on parts of the human body including hair, lips, nails etc. The role also involves researching the making and marketing of cosmetic products.
Average Salary: $54,664
Hours: Typically, 9-5pm. However, quality control profession roles may require more inconsistent, anti-social hours.
Qualifications:
Applicants will need a Bachelor of Science in Chemistry, Microbiology, Pharmaceutical Sciences, Pharmacy or other science related disciplines.
Entry Requirements:
An understanding of US & Global Cosmetic Regulations
Excellent communication skills
Ability to work individually and as a team
Exceptional attention to detail
Disciplined and good work ethic
Good written communication skills
Excellent analytical and data recording skills
Typical day to day tasks may include:
Experimenting with potential recipes for new products
Testing out potential products and recording experiment results
Carrying out quality control checks on bulk products produced by the production team
Read and interpret data and make informed decisions based on results
Reducing development time by reacting fast to feedback and test failures
Desired Skills:
Previous experience working in a laboratory
A master's degree in a science related field
Knowledge of aromatherapy, skin conditions/concerns and nutrition
Recruitment sites:
Extra reading:
https://www.makeup.com/cosmetic-chemist-interview
Who to follow: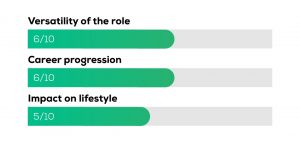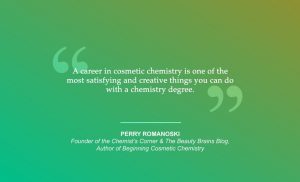 As a beauty volunteer you will help boost the confidence of those who need it the most. There are a variety of organisations who provide make-up lessons, nail and spa treatments, and treat the visible side effects of those undergoing treatment or are suffering from long-term illness. By donating your time and expertise you are helping boost the morale of women and men around the US, teaching them vital skills in skincare, beauty and makeup.
Requirements:
At least one year's experience in make-up or skincare or experience in make-up or skincare. Or, experience in either of the following roles:
Beauty therapists
Salon staff
Beauty brand consultants
Freelance make-up artists
A warm and welcoming manner and excellent communication skills
You can make a difference by signing up to become a beauty volunteer here:
http://lookgoodfeelbetter.org/volunteers/
https://lnk.bio/LipstickAngels
Or follow their amazing work here:
@lookgoodfeelbetter            @lipstickangels       @BeautyBus          @beautynightsociety

Sources:
telegraph.co.uk
scs.org
movingonmagazine.com
makeup.com
gorkana.com
glassdoors.com
indeed.com
learn.org
eclincher.com
locowise.com
getthegloss.com
myfirstjobinfilm.co.uk
prospects.ac.uk
creativeskillset.org
nationalcareersservice.direct.gov.uk
theemployable.com
birdie.co.uk
lse.ac.uk