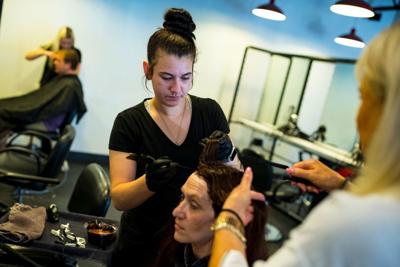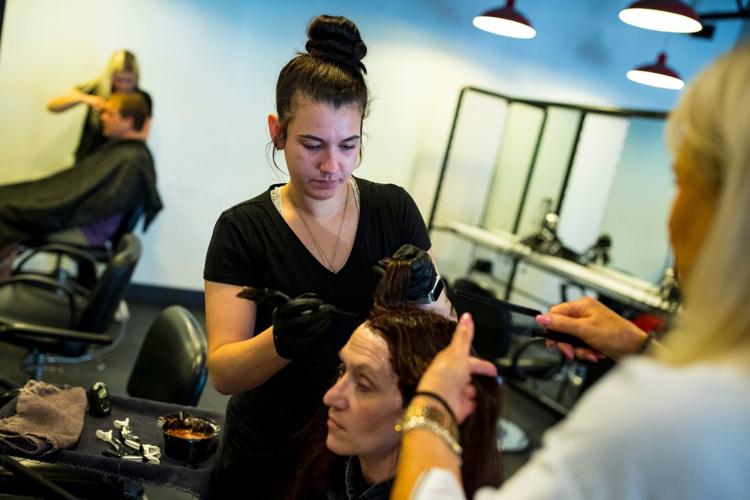 When Sandy Schafer graduated from high school in 1987, she dreamed of attending Blanco Blanco Cosmetology School in Billings and owning a salon.
It was a city icon, but she couldn't afford to attend the private school. Instead, she attended the College of Coiffure Art in Billings. Now, 31 years later, she's starting her own cosmetology school after purchasing the former Blanco Blanco school building on 24th Street West.
"To be able, 31 years in it, to say I'm buying it from this guy, it's crazy," Schafer said, holding back tears. "I get emotional because, dreams come true."
Schafer has owned Rituals Day Spa and Salon on Central Avenue for 13 years and is a licensed cosmetologist. In July, she purchased the Blanco Blanco Cosmetology School building from David Blanco, which operated for 38 years. Now, it's home to Rituals Cosmetology Institute.
Schafer plans to remodel another building on the property and turn it into Rituals Salon, where graduating students from the school can continue to train with their licenses.
Schafer said students will learn about hair cutting, hair color application, skincare and other esthetician work. Students are required to train for 1,500 hours, and the private school's tuition starts at an estimated $9,000.
In the future, Schafer said she'd like the school to be public and receive federal funding, but for now she is looking to award scholarships for incoming students in September.
The school will have a maximum 35 students to ensure a personal learning experience with instructors. Schafer said students will learn a curriculum based on her experience and those of the Aveda Institute, which offers 63 school locations nationwide.
Schafer's daughter, Kennedy Schafer, recently graduated from cosmetology school in Oregon and will work at the school.
"I've always had that dream in the back of my mind to be inspiring and help students," Sandy Schafer said. "Working this job is a hard business, but it's very rewarding."
Blanco, who was raised by his cosmetologist mother, started showing interest in hair styling when he was a boy. By the time he was a sophomore in high school, he was cutting hair full-time and decided to get his GED and attend the Acme Beauty College in 1970.
Later, he got a job performing hair shows across the world, where he never told anyone where he was from.
"For 19 years, I never told anyone I was from Montana," he said. "Because if they heard you were from Montana, they would have said, 'How could this guy do hair when he's from Montana?'"
However, Billings was his true home, and started his first salon on Virginia Lane in Billings, expanding it to seven locations in cities like Billings, Bozeman, Missoula and even Red Lodge.
Today, the original salon on Virginia Lane is still open, after he put his Main Street location up for sale and selling his institution on 24th Street West. His son, who is also a hairstylist, owns a Blanco Blanco in San Diego.
Blanco will continue to cut hair from time to time at the salon, but is ready to shed his responsibilities and have more free time. He decided it was time to retire when Schafer approached him to buy the school. His former employees now work for the Rituals institution.
He's excited for what the future will bring to Schafer's business.
"It was a compliment to me," he said. "She was looking for a space for her, and she looked at my location and said, 'This is what I want.' That's a compliment to me."
Rituals Cosmetology Institute
Rituals Cosmetology Institute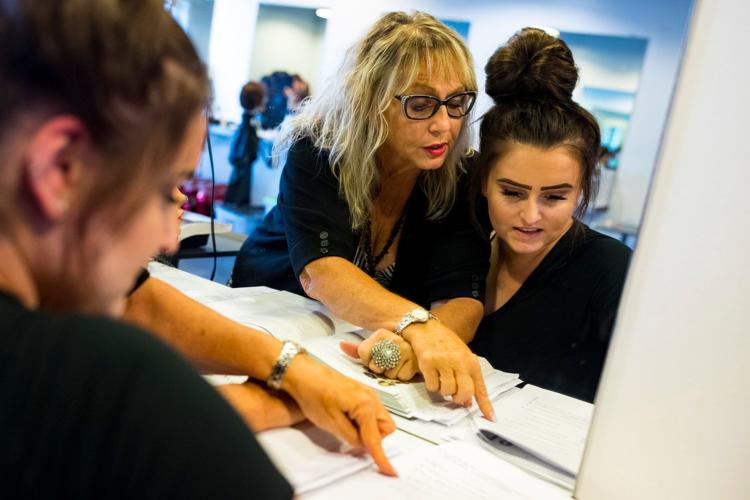 Rituals Cosmetology Institute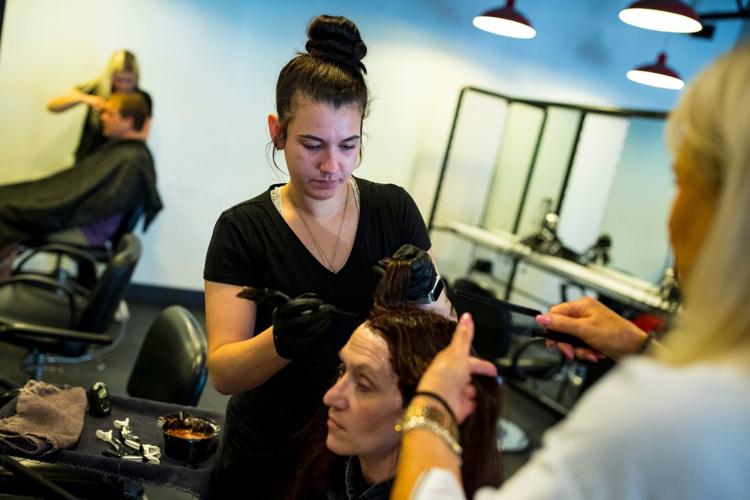 Rituals Cosmetology Institute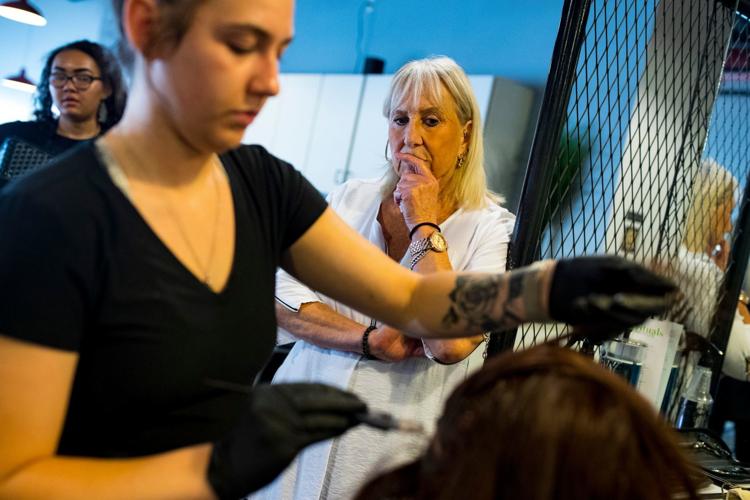 Rituals Cosmetology Institute
Rituals Cosmetology Institute